Top-Rated Restaurants in Northwest Indiana
Posted by Nicole Hanson on Sunday, July 16, 2023 at 11:00 AM
By Nicole Hanson / July 16, 2023
Comment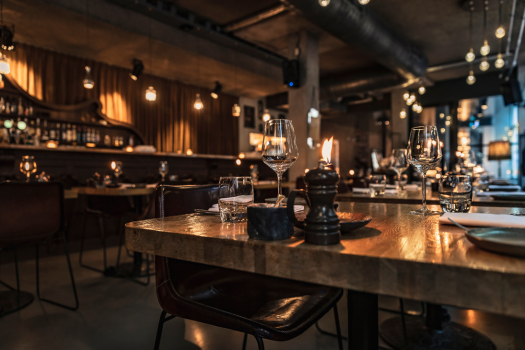 Explore a delightful culinary journey with the best restaurants in Northwest Indiana. From upscale Italian dining to casual Greek flavors and fresh farm-to-table delights, discover your favorite dining spots and savor unforgettable experiences!

1. Gamba Ristorante is a luxurious Italian dining locale that plates classic cuisine in elegant European-style surroundings. They have a wide variety of pasta dishes, seafood, and steaks.
2. NISI Greek Taverna is a casual Greek restaurant that serves up authentic dishes like moussaka, souvlaki, and baklava. They also have a great selection of Greek wines.
3. Cafe Borgia is a casual Italian restaurant that's been serving the community for over 50 years. They have a homey atmosphere and a menu full of classic Italian dishes.
4. Rosebud Steakhouse is a fine-dining steakhouse that's been around since 1946. They have a large selection of steaks, chops, and seafood.
5. Kitaro Surf & Turf & Sushi is a Japanese restaurant that serves up fresh sushi, sashimi, and other Japanese dishes. They also have a great selection of sake.
6. Cooper's Hawk Winery & Restaurant is a winery and restaurant that offers a variety of wines, as well as a menu of American cuisine. They have a beautiful outdoor patio that's perfect for dining al fresco.
7. The Farmhouse Restaurant & Conference Center at Fair Oaks Farms is a farm-to-table restaurant that serves up fresh, local dishes. They have a large outdoor patio that overlooks the farm.
We hope this guide has inspired you to indulge in a diverse range of culinary delights and uncover hidden gems in this region. Whether you're a local resident or a visitor, we encourage you to continue exploring the diverse flavors and dining experiences that Northwest Indiana has to offer.