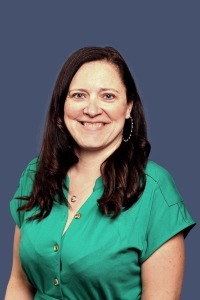 Broker Associate / Team Leader
Finding The Right Home Fills Life With Endless Possibilities
Making dreams a reality has been the personal mantra of realtor Nicole Hanson from the very beginning. Hard work and determination meet a dedicated vision and purpose in a woman who sees the endless possibilities in life, people, and houses. Life is full of change and challenges. Learning how to accept it and leverage your personal strengths and knowledge to transform adversity into advantage is the key to success. Nicole embodies the true spirit of personal transformation and has embraced her defining journey as wife, mother, pet owner, traveler, "foodie", home renovator, and realtor. With more than 9 years of experience in real estate as a trusted agent, investor, and home rehab expert, Nicole, brings broad industry expertise, design and renovation knowledge, and a passion for finding her clients the perfect home. "The Region" is a place where home and family are the focus. Small town values, being neighborly, and capturing the American dream are a way of life. Growing up in DeMotte, IN, Nicole learned to appreciate what life brings. Family, friends, an education, career, and working to build a life that contributes were a priority. Furthering her education was always the plan. Nicole earned a Bachelor's degree in Business Management from Purdue University at Lafayette. Upon graduation she began a management career in the retail industry at both Gateway Computers and Lowe's hardware stores. It was at the Lowe's store where her eye for detail, flair for style, and interest in home renovation began as well as her interest in real estate. Through the extensive store training and direct exposure with customers, Nicole saw the possibilities of transformation. Taking something worn and old and making it new again with a renewed life and purpose was the perfect fit for someone who loves transition and knowing how things work. The experience of working with customers who were undergoing home renovation projects would soon lead Nicole down a new path. Securing her realtor's license in 2004 marked an important first step in what would become Nicole's journey into real estate and home rehab renovations.
It's All About Making The Right Connection And Renovation
Having traveled to 25 of our 50 states, Nicole knew in her heart that there is no place like home. At the very young age of 26 Nicole purchased her first property. Single female home buyers are a continuing growth trend in real estate and Nicole's first home was also her first renovation project. Being a very hands-on individual, Nicole was her own general contractor. Learning how to do everything herself, Nicole replaced flooring, painted, replaced kitchen countertop, bathroom and kitchen plumbing fixtures, as well as sinks. She also worked with her mom to stain millwork and replace doors. The renovation bug had bitten and Nicole loved the transformation process from start to finish. Being a visual thinker and someone with an overall vision for a property from the moment she steps inside, Nicole took tremendous pride in the work that was completed in her very first home. The house was on the market for a mere 45 days and a newly engaged couple made the purchase and began their lives together. It was a happy ending with Nicole's home at the center of the story. The pride and satisfaction of helping someone achieve their dream of home ownership as a first time buyer had Nicole hooked. Nicole's home improvement expertise, dedication to providing the best service to her clients, and personal integrity quickly gave her a stellar reputation in the business. She makes people feel extremely comfortable with the process and she is able to do that from her own experience as a home owner and master renovator. After a number of years in the business, Nicole now shares expert home renovation advice on her own Youtube.com channel.
Connecting With Clients – People And Pets
Ever the multi-tasker, Nicole accepted a General Manager's position with PETCO while still working in real estate. Her love of all things furry was nurtured and grew, as did her experience as a realtor. People with pets often have unique real estate needs. "The Region" is a diverse landscape of city dwelling, suburban, and rural properties. A dog lover and owner of 4 dogs, who was born and raised in Northwest Indiana, Nicole has an intimate familiarity with the area and is dedicated to ensuring clients find the perfect place for them…and any furry family members.
Its All In The Family
Love bloomed for Nicole in 2007. She and her husband, Chris, an architect, met on Match.com and it was truly the perfect match for them both. The chemistry developed quickly and with shared interests of travel, being spontaneous, learning new things, and adventure, Chris and Nicole became inseparable. They also shared a love of houses and an appreciation for what renovation and new design can bring. The pair began getting to know each other and decided to take on Chris' home as a project. Side by side they replaced hardwood flooring, re-designed the kitchen layout and replaced drywall in the living room. Home renovation can be stressful, but Chris and Nicole took it in stride and were married in 2010. The couple was thrilled to learn that Nicole was pregnant with twins just one month later. Overcoming numerous health issues with a difficult pregnancy, Nicole looked forward to the day her twin girls would be born. Bed rest gave her the time to slow down, watch cooking shows to developer her inner "foodie", and search online foreclosure listings to look for a perfect home for their expanding family. But gestational diabetes, asthma issues and 4 scares with preterm labor made Nicole eternally grateful for a supportive and loving husband, and the delicate babies she was carrying. Thankfully Callie and Violet were born healthy and perfect, and are the center of Chris and Nicole's world. With toddlers in tow, the family soon moved into a Veteran's Administration (VA) foreclosure and the new mom put back on her contracting hat and began a full-on renovation project once more. A brand new kitchen, gleaming hardwoods, sun-splashed porch, spa-like bathrooms, and all new light fixtures and doors would transform this house into "their" family home. The details and love put into the project are a reflection of the couple who had the vision to see potential in a house. Bringing their own sense of style, moving walls to enhance the floor plan, and creating a comfortable home that works for their family was the priority. They accomplished their goals and then some. Now Chris, Nicole, Callie and Violet, with the 4 senior dogs – Izzy, Brody, Hanis and Gracie…and a betta named Old Blue, have a forever home in Griffith, IN. The future may be centered on more real estate and renovation projects, but ultimately the possibilities of life have brought this family endless happiness.