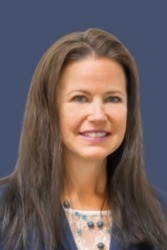 Broker Associate 
A lifelong resident of Northwest Indiana, Michelle Boston is an agent who understands the hard work that goes into the dream of homeownership. With little money in her pocket, Michelle bought her first home at age 25, but the experience with her realtor was anything but easy. With only 2 specific towns on her search list, her realtor continually insisted on showing her homes in towns that were not on her list. This prompted Michelle to seek out homes on her own to find the perfect one to fit her needs and wants. In the back of her mind, Michelle always thought it would be great to be the kind of realtor who really listened to their client and kept their best interests in mind.

Life took Michelle in a different direction and she became a certified dental assistant, and stayed in dental for 24 years, adding office manager to her list of responsibilities. Scheduling, liaison with insurance, and treatment planning all contributed to Michelle's skills that she would eventually apply to real estate.

With a dream to flip homes, Michelle took the leap and decided to become a full-time realtor. Michelle knows the importance of listening to the client and enjoys the challenge of helping them find just the right home and client satisfaction is her focus.  In her down time, Michelle can be found spending as much time as possible with her 2 young daughters. Family time includes camping, hiking, swimming, grilling, and going to Cubs games when they can.

Call Michelle today to begin your home buying or selling journey with a realtor who truly has your best interests in mind.